So, I know it was obvious that nothing was written yesterday. To everyone here, new and old, I apologise. I wasn't in the best head-space yesterday and the thought of crafting a biographical piece on me didn't get me out of it. I had a title and everything but yeah… Thursday was a miss.
Nonetheless, I made a pledge for relative consistency and I'm going to continue my best at keeping to it. That said, I believe my actions yesterday lead relatively well into the topic for today.
Welcome to "How To Take Breaks". I'll be your professor but call me Doc.
"How to take breaks? We all know how to do that!"
Take this as a reminder then. Taking breaks is something that everyone knows how to do and yet, still fail to do properly. If anything, there's a slight negative connotation when you tell some people that you're taking a break from something, either it be work, family or relationships.
Taking a break is not bad. I repeat, taking a break is NOT BAD. Sometimes, it is even crucial!
"How Sway!"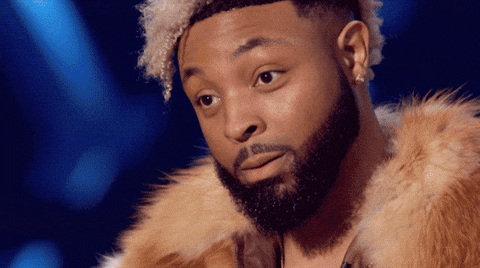 There's a phrase I used to hear in Nigeria and still here from time to time. It's relatively simple, spoken in pidgin (broken English) but it solidifies the point I'm trying to make quite well. And it's this;
"Body no be firewood."
In other words, there's only so much you can take, physically, mentally, emotionally, figuratively, etc, before your body calls it quits and starts to shut down. And when your body starts to react to external and internal circumstances, you start to feel that.
For example, Stress.
Work stress sounds like something that should be encouraged: ergo, giving your continuous 100% at work, 9am-5pm, every single working day but it will eventually get to a point where your body will tell you to cut it out. And it will tell you fast.
There is no justification to let the above happen just because you want to impress your boss, or your family or your partner. There is none.
YOUR HEALTH MATTERS – Physically, Mentally and Emotionally.
And, to be quite honest with you, you cannot give anyone the best of yourself if you're not in the best place for yourself. Let me turn that into a quote for you to share around.
"You cannot give your best if you're not at your best."
– I. Ogunbase.
That is where having breaks come in. You can either have it as long breaks (a la Holidays or Sabbaticals) or short breaks, such as days off (even if its a half day). This is the physical aspects of it, the one that applies to work. The moment you start feeling the pressure on your mind and body and YOU KNOW that it's putting you in a bad place, take a break.
The other ways of taking breaks are usually known;
– Watching a movie
– Playing a game
– Going out with friends
– etc etc
All the above help. I must stress, however, that taking breaks does not mean abusing it or becoming lazy as a result. Because that stops being a break and starts being an actual escape from responsibilities. This is a different topic but yeah. Don't mistake taking breaks for being lazy. Don't be lazy.
Breaks in relationships are more complicated and rightly so. Because taking a break means something in the relationship is not quite fitting properly. Now, in this day and age, when someone says they are taking a break, it automatically means they are breaking up with you.
When in truth, it should really mean 'taking a break'. The break itself is supposed to a self-reflection of where the person is at with their partner, where they are planning to get to and the steps that they need to take.
And yes, it can lead to an actual break-up BUT it can also lead to a stronger reconciliation that helps both parties to grow and excel together. Both results are important in regards to your emotional state. Sometimes in life, self-introspection is needed and shouldn't be missed.
All in all, try to take breaks whenever you feel like things are getting 'too much'. If not for your sake, do it for your future. Do it for the best version of you.